Law enforcement officials have been known to occasionally use tear gas and OC spray (also known as pepper spray). Long-term exposure to tear gas or OC spray can cause symptoms ranging from respiratory issues to blindness. If your home or business was affected by tear gas or OC spray, it's very important to call a professional cleanup crew so you can avoid the serious side effects of long-term exposure. Continue reading to find out how professionals can clean up tear gas and OC spray.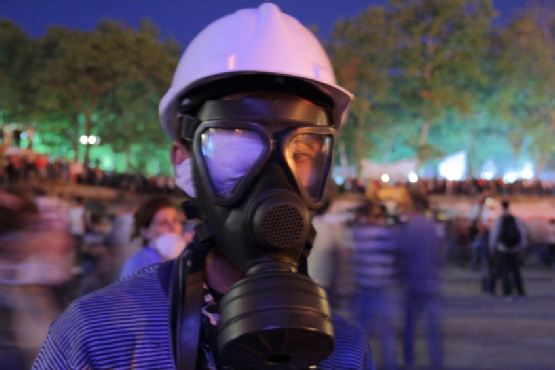 Chemical Neutralization
If left untreated, tear gas and OC spray will seep into the walls and the surfaces with which it comes into contact. Removing all of the chemical residue by means of a professional decontamination procedureis essential. When you call a professional biohazard cleanup crew, their first step will be to neutralize the harmful chemicals. All surfaces are washed with a special solution that fully removes tear gas and OC spray from panels, glass, and walls. In addition to removing tear gas and OC spray from the property, odor-abatement equipment is used to ensure that no smell remains.
Structural Remediation
If any part of the home is irreparably damaged by a tear gas missile or pellet, professionals will safely and effectively remove the affected pieces and dispose of them. Damaged areas of walls, surface coverings, and floors frequently need to be removed following a tear gas or OC spray incident.
HVAC Cleaning
If tear gas or OC spray gets into the HVAC system, it can cause serious long-term health effects. A cleanup professional will clean the entire HVAC system, including the vents and the filter, to ensure that hazardous chemicals are not re-circulated.
If your home or office has been affected by tear gas or OC spray, call Crime Scene Clean-Up at (800) 991-3660. Visit our website to learn about the OSHA, EPA, and State Department-approved cleanup services that we offer.